Beautiful Classic Kenmeri Skyline for sale!
August 17, 2019 Posted by: Doston
One of the many services we offer at Garage Defend is to source cars from auctions, local dealers and private sellers for customers. It can range in variety from anything like your typical R33 GTR, crazy modified vans or the real JDM classics.
We recently had a customer from the USA reach out to us in search of a Kenmeri Skyline. After talking with him, going over the current market for these cars and discussing a potentially good budget the customer sent over a deposit and the hunt was on! That week low and behold a beautiful 1977 Nissan Skyline GT-X popped up for sale at the auction. That Friday our staff attended the auction, performed a detailed inspection of the car and gave the go that it would be a good car for our customer to purchase.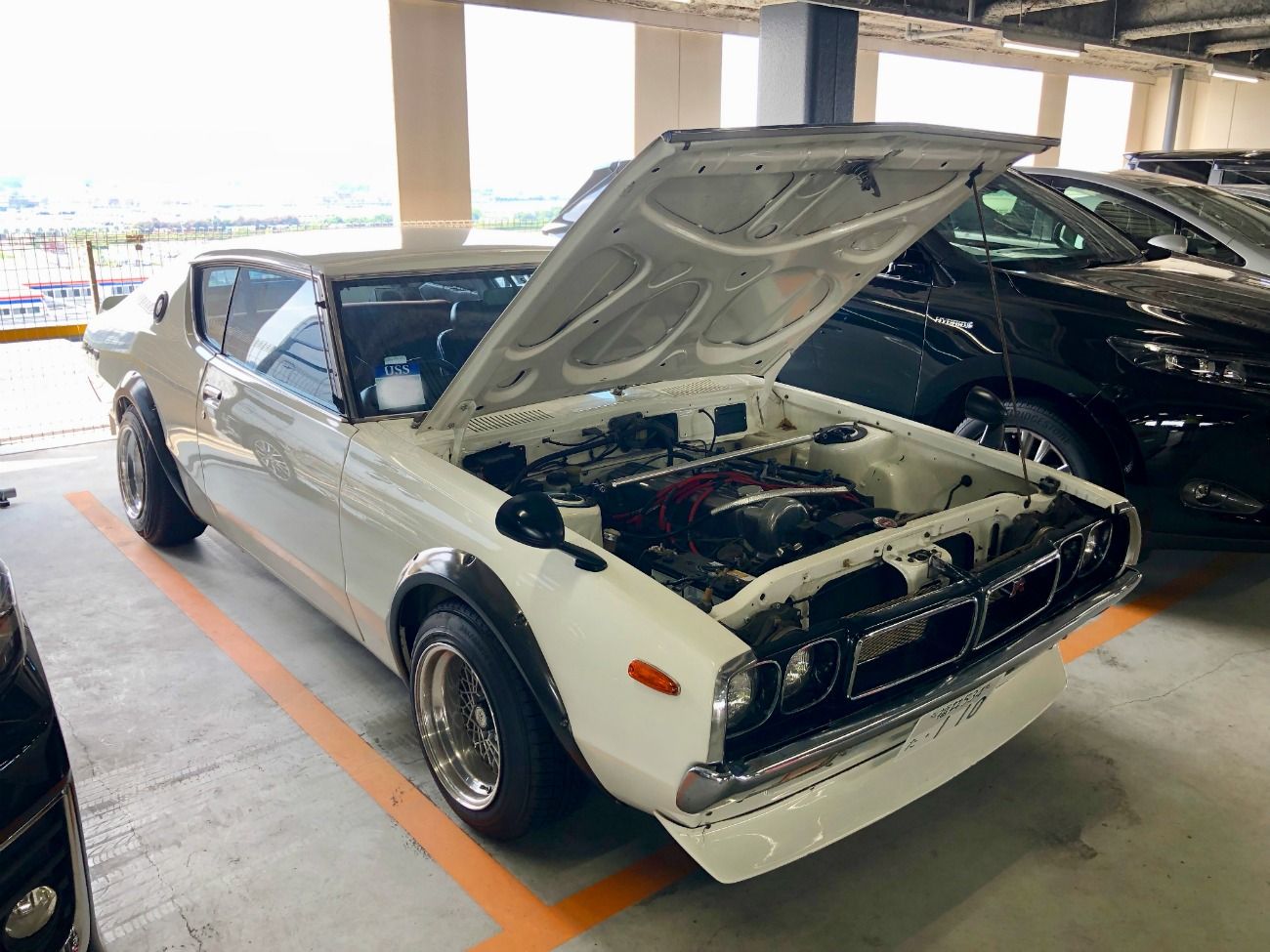 After some intense bidding the auction was over and we had won! We now had a true JDM classic Kenmeri Skyline and our customer was super excited. The next day on Saturday we sent our guys to the auction to pick up our newly won Kenmeri and bring it back to the shop. When it arrived all the local car enthusiast that live in the houses behind the shop were out checking it out and really enjoying seeing such a nice classic car.
If you are in the market for any type of car from Japan reach out to us on Facebook and we will be more than happy to help. If you want to see some more pictures of the beautiful Kenmeri Skyline for sale check out our website here and take a look. We look forward to hearing from you soon!